Dreaming of a rewarding career in nursing?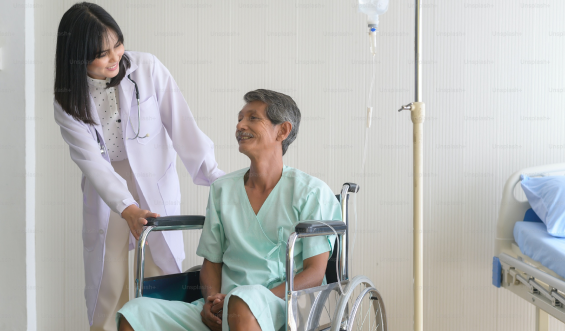 Edurupt is here to assist you in placing fresher and experienced nurses in top healthcare facilities across Germany. With our 100% free recruitment services, comprehensive benefits package, and the chance to work with leading healthcare providers, your nursing career can flourish in Germany.
Be a part of the growing demand!
Germany is experiencing a significant increase in its aging population, making it imperative to bolster the healthcare workforce, particularly in the field of nursing. The nation ranks among the top three countries worldwide with a large proportion of individuals above the age of 65. As this demographic continues to expand, the demand for qualified nurses becomes critical.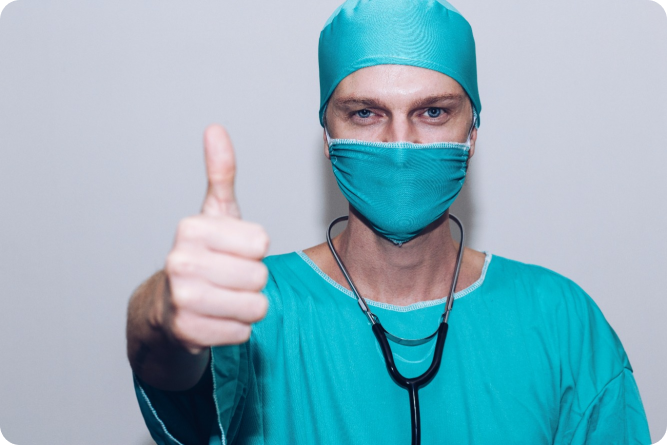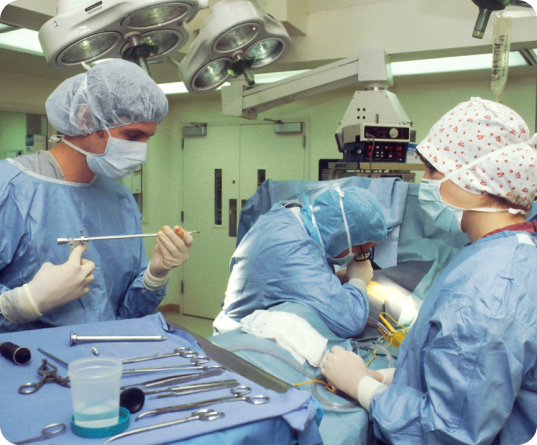 According to projections, Germany will require approximately 1.5 lakh new nurses over the next five years to address the healthcare needs of its aging population effectively. The demand is driven by the necessity to ensure high-quality care, personalized attention, and specialized services for the elderly. The healthcare system in Germany recognizes the importance of skilled nurses and acknowledges their role as primary caregivers, making nursing an essential profession in the country's healthcare infrastructure.
Pursuing a career in nursing, particularly in a foreign country with a large aging population, offers an array of opportunities. By gaining education and training in nursing, aspiring nurses can not only contribute to the healthcare needs of the country they choose to work in but also secure rewarding and stable employment prospects. The nursing profession provides a sense of fulfillment and purpose as nurses play a crucial role in providing care, improving patient outcomes, and enhancing the quality of life for elderly individuals.
Nursing in Germany
When it comes to nursing education, Germany follows a unique approach that sets it apart from many other countries. Unlike traditional undergraduate or postgraduate degree programs, nursing in Germany is pursued through an apprenticeship known as "Ausbildung." This apprenticeship is carried out in hospitals recognized by the German government, providing aspiring nurses with hands-on training and valuable practical experience.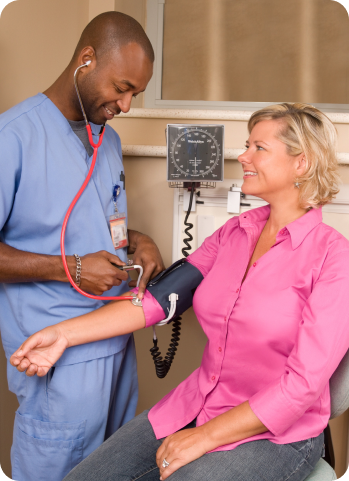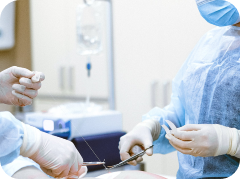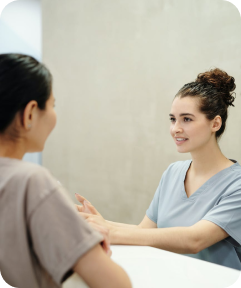 By opting for an Ausbildung course in nursing, you can benefit from the practical and comprehensive training provided in German hospitals. This unique approach equips you with the necessary skills, knowledge, and real-world experience required to excel in the field of nursing. As you progress through the Ausbildung program, you will work alongside experienced healthcare professionals, gaining valuable insights and honing your practical nursing skills.
If you are passionate about nursing and eager to pursue your studies in Germany, the Ausbildung course provides a comprehensive and practical approach to nursing education.
"Enhance your nursing skills, broaden your horizons, and embark on a fulfilling career by studying nursing in Germany."
The Benefits of Choosing Edurupt:
The Council of Europe has developed a framework for teaching European languages, categorizing proficiency levels from A1 to C2. Each level represents a specific mastery of skills in listening, reading, speaking, and writing.
100% Free Recruitment:

At Edurupt, we believe in providing exceptional services without any financial burden. Our recruitment services are entirely free, ensuring that you can embark on your nursing career in Germany with ease.
Visa Sponsorship and Flight Ticket:

For successful candidates, Edurupt offers visa sponsorship assistance and covers the cost of flight tickets, making your transition to Germany smooth and hassle-free.
Competitive Salary Package:

Edurupt values your skills and dedication. We provide a highly competitive salary package, offering remuneration of over 2 lakhs per month, ensuring your hard work is rewarded accordingly.
Opportunities with Leading Healthcare Providers:

Through our extensive network, Edurupt collaborates with renowned healthcare providers in Germany. Joining forces with these leading institutions opens doors to exceptional career opportunities and valuable professional experiences.
Recruitment without IELTS/OET:

Edurupt simplifies the process by eliminating the requirement for IELTS/OET exams. We focus on qualifications and willingness to learn the B1 level of the German language.
Know how to kickstart your journey!
To be eligible for studying nursing in Germany through Edurupt, you need to meet the following criteria:
BSc Nursing degree or GNM qualification

Willingness to learn the B1 level of the German language.
Edurupt is your trusted partner in unlocking a successful nursing career in Germany.
With our expertise and partnerships, we streamline the recruitment process, ensuring a seamless experience for qualified nurses like you. Take the first step towards a fulfilling career by joining Edurupt and exploring the remarkable nursing opportunities awaiting you in Germany.
Earn while you learn : Study nursing in Germany
Upon being selected for an apprenticeship along with studying nursing in Germany, you will embark on a comprehensive three-year program. During this time, you will engage in both practical and theoretical training, gaining the necessary skills and knowledge to excel in the field of nursing. One of the notable aspects of nursing apprenticeships in Germany is that you will receive a stipend ranging from €1,000 to €1,200 per month, providing financial support throughout your training. Not only this, some hospitals also offer 100% free admissions for nursing students.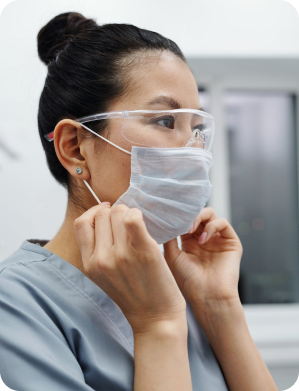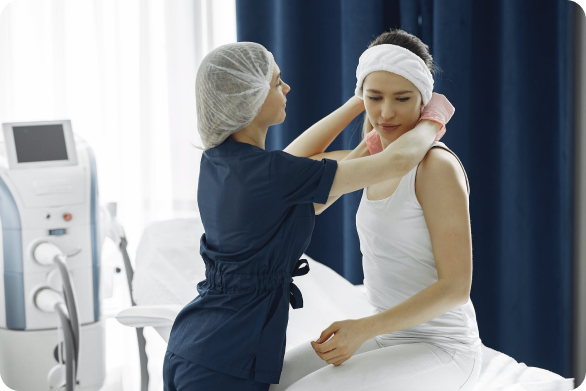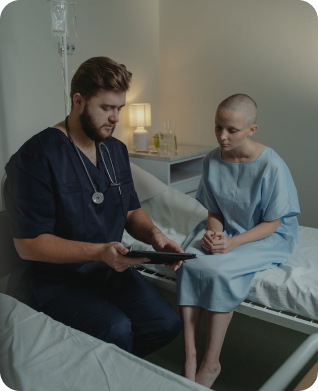 German hospitals offering nursing apprenticeships typically collaborate with partner colleges or educational institutions that handle the theoretical learning component. These vocational institutions, often affiliated with German colleges and universities, provide the necessary classroom lectures. Over the course of the program that you study nursing in Germany, you will spend approximately 2,100 hours attending classroom lectures at the partner college or institute. Additionally, you will gain invaluable hands-on practical exposure through approximately 2,500 hours of training at the hospital.
Upon completion of your three-year apprenticeship, you will be required to take the state examination, which is a mandatory step to obtain a valid nursing license. This examination evaluates your proficiency in nursing skills and knowledge. Successfully clearing the state examination opens doors to a wide range of career opportunities.
As a licensed nurse, you can find employment in various healthcare settings, including healthcare centers, nursing homes, hospitals, outpatient departments (OPDs), health insurance firms, and old-age homes.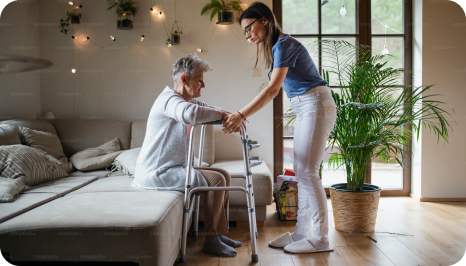 Contact us today to learn more about the apprenticeship programs, practical training opportunities, and theoretical learning options available. Start your journey towards becoming a qualified nurse and making a positive impact on the healthcare field. Don't miss out on this exciting opportunity – reach out now and take the leap into a rewarding nursing career in Germany!